The Paperboy Route
From the devleopers of Uncorked Media comes an intuitive and easy to use email marketing application called The Paperboy. Our purpose is to deliver your email campaigns quickly and efficiently with the least amount of effort. Our online system allows you to create your own HTML or plain text emails, manage your subscribers, and monitor the results of every email campaign you send.
Living in a digital world, the majority of people are now finding everything online and The Paperboy is becoming a must have requirement for business growth and success in an online marketplace. We will hlep you promote your business, obtain new customers, retain current customers and help generate increased reveneues of profit.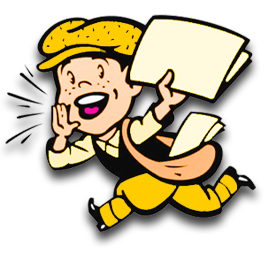 Backed by Uncorked Media, since 2005 we've grown to be one of the leading full service marketing & design studios with a growing digital presence. The Paperboy is just one of many products and services Uncorked Media offers, enabling our client's brands to stand out and reach new markets in this multi-channel world.
When you request a Paperboy account, one of our Account Managers will contact you to complete the process. When you need a design created, we'll work with you every step of the way and when you email support@thepaperboy.ca, we'll be there to answer your questions and help you resolve any issues.